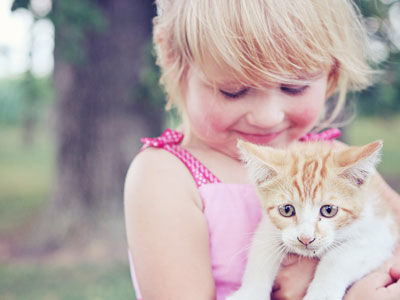 Moving house can be a stressful time for the whole family, including your pets. It is important to be well prepared and ensure your pet stays safe throughout the move and settles as quickly as possible into their new home. Take a look at this handy advice from The Minster Veterinary Practice on making your move as stress free as possible for your pets.
Preparation
Moving house usually involves a lot of disruption to the normal routine of your pets and it is not surprising that many animals find the experience stressful. Good preparation can make a move much less difficult for both you and your pets.
Try to minimise the disturbance to your pets normal routine – keep walks, feeding times and favourite places as normal as possible right up until the day of the move.
Ensure your pets' microchip and identification tag details are updated with your new contact address and phone number at the time of the move. If your pet were to accidentally escape on moving day, this is the quickest way to be reunited with them.
Consider putting your pet in a boarding kennel/cattery if you are unable to supervise them throughout the move. You can then be confident your pet will be safe on moving day.
Before moving day it can be helpful to start using products such as Adaptil or Feliway. These produce pheromones that help to support and comfort your pet during changes to their home / routine, minimising any stress-related behaviour they might exhibit.
On Moving Day
If you are keeping your pet with you, ensure they have a safe place to stay while all your belongings are moved. Keep doors and windows closed and make sure everyone knows which room your pet is in so they aren't accidentally let out.
Transport your pets safely. Use secure cages, carriers or specially designed car harnesses. If your pets dislike being in the car and are stressed you can use Adaptil or Feliway to support them.
If you have a long drive ahead of you, schedule regular stops to allow dogs to drink some fresh water and go to the toilet. Cats should remain in a secure carrier.
If your pet suffers from travel sickness it may be necessary to visit your vet for some anti-sickness medication to help with the journey.
If it is a hot day ensure the car is well ventilated and do not leave pets in a hot car if you stop for a break.
Once you have arrived at your new home, keep your pets secure in one room to allow you to get on with moving everything in. You should provide them with fresh water and some familiar belongings to help them feel more at home.
After The Move
Use food and a regular routine to give your pet structure and help them settle in to your new home.
A responsible person should take your dog out on a lead until you are both familiar with the new area.
Cats should be confined to the house for at least two weeks after a move, regardless of how well you think they have settled in.
Continuing the use of pheromone products (such as Adaptil and Feliway) that will help your pet settle into your new home more quickly.
Give your pets lots of reassurance and try to make all their experiences in your new home as pleasurable as possible so they feel confident and relaxed in their new surroundings.
Written by The Minster Veterinary Practice