Afternoon Tea Week 2017
Since the 1840's, Britons have enjoyed gathering round a tea table for that mid-afternoon boost – an array of decadent cakes, scrumptious scones, strong leaf teas and sometimes the addition of champagne. Of course, we're talking about afternoon tea and this week is Afternoon Tea Week 2017! These next seven days are all about celebrating this great British tradition, and this blog gives a historical run down of each infamous element of the tea table, and some great properties (on sale with Your Move) in locations associated with them.
The Essential Cuppa
As its title suggests, no afternoon tea is complete without a quintessential brew. Green tea was exported from China and was first served in an English coffeehouse owned by Thomas Garraway. The shop was located in Exchange Alley, now known as Change Alley and isn't too far from Camberwell where this property is for sale…
Two bedroom flat, Camberwell
Lovely two double bedroom flat with a private balcony on the top floor of a well located building near Central Camberwell. This is an ideal first home and is attractively presented throughout.
Light and Fluffy Scones
Scones are a very important part of afternoon tea, not just because they're delicious but because they fuel the heated debate over which to put on first: the cream or the jam? Scones started out as a Scottish quick bread and were first mentioned in writing by Scottish poet, Gavin Douglas when The Aenaid (1513) was translated. In recognition of this, here is a property in Mid Lothian, around the area in which Douglas was born.
Five bedroom semi detached house, Midlothian
This stunning traditional semi-detached house offers many period features including high ceilings with cornicing, and feature fireplaces.
Clotted Cream
We can't talk about the scone without mentioning the clotted cream that completes it. Thick, sweet and simply delicious. Clotted cream was actually originally made by farmers who wanted to reduce the amount of waste from their cow's milk. The cream is typically associated with southwest England, specifically Cornwall and Devon, and this amazing property is an extended farmhouse in North Tawton.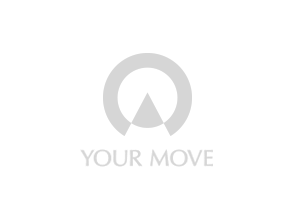 Nine bedroom detached house, North Tawton, Devon
This sizable and tastefully extended 19th Century farmhouse consists of 6 reception rooms including a games room/gym, sun room, luxurious spa with a stunning heated swimming pool with sauna and hot tub.
Finger Sandwiches
Cream cheese and cucumber, ham and mustard, egg and cress, brie and grape, the list goes on…These mini delights were introduced in 1840 when Anna Maria Stanhope, Duchess of Bedford, insisted on the idea of afternoon tea. The intention of the finger sandwiches was to be just filling enough to avoid overindulging in the scones and cakes served afterwards. And so, because she introduced afternoon tea, here is a property in Bedford in the duchess' honour.
Three bedroom house, Bedford
The perfect example of a much loved and beautiful Victorian terrace home. Bursting with character features, an open working fireplace and a lovely garden.
What are you doing to celebrate Afternoon Tea Week? Let us know on Facebook and Twitter...
---
Not what you're looking for? Start your property search here.