Buy to Let property views: the contract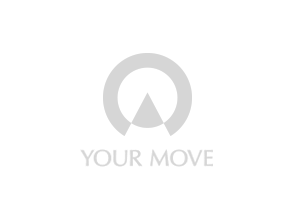 The contract between you/your managing agent and the tenant is a rental agreement that states:
the terms of the let
the rights and responsibilities of both parties during the course of the tenancy
conditions under which the let can be terminated.
The most common form of contract is an Assured Shorthold Tenancy (AST), which generally gives the tenant a minimum term of 6 months in the property.
The landlord's view
A lot of landlords see the AST as important because it tells the tenant what they must and mustn't do – they don't always appreciate how much the contract actually protects them. Having your own and the tenant's rights and responsibilities clearly stated and agreed in writing means that most potential issues can be avoided or quickly explained and resolved. And, for example, if the contract clearly says there are to be no pets and no smoking in the property, you're in a strong position to issue the tenant with a Section 8 if they breach these terms.
Although there's a 'standard' AST, it's possible to amend it and make it more specific to you and your property. But it's important that you speak to a legal lettings specialist who can make sure any of the terms you want included can't be considered unfair to the tenant. It's not something you can simply amend yourself.
The tenant's view
It's fair to say that not enough tenants read their rental contracts properly, so you should go through it with them to make sure they understand exactly what they're signing and agreeing to. For example, some don't realise it's down to them to mow the lawn or change lightbulbs themselves. Some think they only have to give a month's notice to leave and some don't realise that they might not be allowed to sub-let a room to their friends.
And not enough tenants appreciate how much the AST protects them, either. As well as giving them a minimum rental period of 6 months, there are a whole lot of things their landlord has to take care of, so that they can live in a safe, secure and comfortable home that they can't be asked to leave without a very good reason.
The agent's view
Although we act on behalf of you, the landlord, the law says that we also have to act on behalf of the tenant. And with so many legal changes coming in every year, there is a lot for us to do make sure the contract is executed absolutely correctly. So we invest a lot of money in creating, administering and updating it. Not only that, but as the 'go to' people for any queries, our staff (especially those who are ARLA qualified) have to know the contract inside out. That means we can highlight and explain all the key clauses to tenants before they sign and make sure our landlords understand exactly what maintenance, repairs and other duties they need to take care of. Obviously, if we manage your property, we'll carry out most of this on your behalf.
Sign up to receive our monthly landlord newsletter here.