How to have a stress free Christmas
Christmas is nearly upon us and although it's hard to get your head around buying next year's presents in the January sales, it is true to say that preparation is the key to success, and Christmas is no exception.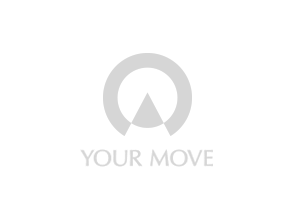 Christmas ranks highly in the life events that cause the most stress, just behind divorce, moving house and changing jobs.
What can we do then to make Christmas 2015 one to remember for all the right reasons?
Start by following our top tips on planning ahead for fun, peace and goodwill to all.
1. Don't shop 'til you drop
With over half of the UK population reportedly preferring to receive a surprise gift than something they've asked for, it's not surprising that a staggering 86% of the UK's population say that buying Christmas presents is a challenge.
So we're sharing the next most popular things on our collective Santa list to help make your shopping and giving experience the happy, pleasurable experience it should be:
funky gadgets;
pampering products,
gift activities such as a driving experience or wine tasting; and finally,
gourmet treats1.
Make things easy for yourself by starting to jot down ideas throughout the year – with facilities for making notes on smart phones there's no excuse for losing or forgetting your list when you're ready to buy!
2. Get creative
The estimated spend for the UK at Christmas is a whopping £26bn2 but there are ways to keep costs down.
Shop online and take advantage of retailer discounts – massive savings are available on days like 'Black Friday'. If you're planning ahead enough to buy online, don't forget to check out the savings to be made using the voucher codes available on many of the online offer sites.
If money's really tight, why not add some creativity into the mix? Ask close friends and family if you can exchange homemade presents this year. Produce is an easy win – jams, chutneys and sweet treats go down well. Or, if you're feeling crafty, try making a photo-frame or keep-sake box - you could even include the promise of your time to help with a chore.
There's even money to be saved on Christmas cards. Don't overbuy because you're not sure how many you need – keep a list on your computer that you can reuse each year. Think ahead – who will you be seeing in the run-up to Christmas week? Make sure you write their cards early so you can hand deliver them, saving on postage too.
3. Safety matters
Too much alcohol making us unsteady on our feet, more clutter in the house causing trip hazards and hot foods and liquids in the kitchen – this can be a dangerous time of year!
Make sure you're not one of the 80,000 people needing hospital treatment during the festive period3 by following some basic safety tips.
Take the time to have a clear out in the weeks before Christmas –
pass on unused toys, games and books;
have a look around for things that can be recycled;
find a spot in the loft of the garage for smaller bits of furniture that may be in the way with a houseful.
Less mess leads to fewer accidents.
If you're in charge of cooking think about your young and elderly guests. Keep them out of the kitchen to prevent accidents and invest in a meat thermometer to ensure that your turkey is thoroughly cooked – it could be the best fiver you spend this Christmas.
4. Food for thought
Speaking of turkeys, did you know that Christmas 2014 saw the UK consuming approximately 10 million turkeys4? With such high demand, don't forget to order yours early.
It's even worth making a diary note to book your online supermarket slot when they become available. If you know you're not going to be able to get out for your main shop, there's nothing worse than logging on to do it from the comfort of your own home the week before Christmas to discover that the next available delivery slot is December 27th!
When you're planning your menu, try to include dishes which can be prepared in advance and frozen. Things like stuffing, mashed potatoes, swede and carrot mash, mince pies are all ideal candidates.
Start with your Christmas cake – if you haven't made one yet, what are you waiting for?!
5. The big clean
According to Good Housekeeping you should clean your oven at least once a month5 for it to maintain its efficiency so leaving it until Christmas Eve is a definite no-no.
Clean the oven, the fridge, and have a general clear out ready for the onslaught of food, people & gifts.
Delegate! Pass on jobs to other members of the family and to people who are coming on the big day or to a party.
It's not just the house that you need to keep on top of. As the madness begins, don't forget that keeping physically and mentally active will help keep stress levels to a minimum – it also means you can over-indulge to your heart's content on the big day!
Catch up on your sleep to prevent frayed tempers and make sure the family does too. It's a busy time for all with Christmas parties, visits to friends and relatives, late nights and early starts not to mention keeping a lid on the excitement.
No matter how prepared you are there will always be the unexpected crisis – but if you've planned ahead to minimise the preventable hiccups you'll be so relaxed you won't care!
Sources:
1. http://www.prnewswire.co.uk/news-releases/new-survey-reveals-christmas-is-the-sixth-most-stressful-life-event-154705325.html
2. YouGov
3. http://www.nhs.uk/Livewell/Healthychristmas/Pages/Christmasinjuries.aspx
4. http://www.britishturkey.co.uk/facts-and-figures/christmas-stats-and-traditions.html
5. http://www.goodhousekeeping.co.uk/lifestyle/declutter-your-home/how-often-should-you-clean-your-oven