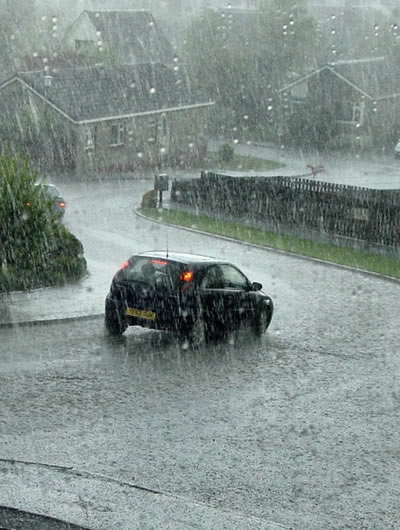 After the most intense September storm in 30 years and more wet weather on the way, it is the right time to inspect your home to prevent any water damage. It's important that we all know how to protect our homes from the wet/windy weather, especially if your house if up for sale/let and you are showing potential purchasers/tenant around.
Homes in the Tyne & Wear and County Durham are always at risk of damage from high winds and water damage. It is important to protect yourself and your property from any unnecessary damage that may affect the sale of your home. The likes of unstable trees, wobbly fences and falling roof tiles can cause long term harm to your home and potential injuries to your family.
There's not much you can do to prevent water damage caused by flooding or severe weather, but you can protect your home against other forms of water damage. Ignoring water damage in the hope it will magically go away when the rain stops can result in mould growth and pose a serious health risk. Just because you have gutters installed doesn't mean that you don't have to worry about them anymore. Check your roof for leaks, cracked tiles and openings, ensure gutters and downspouts are clear and free of leaves and debris.
When it is extremely windy, ensure that the trees surrounding the area of the house aren't weak and could potentially fall by getting a survey done. Your doors and windows should be safely secured, as a sudden burst of wind could fling them open and break the glass. The roof usually throws up any weak tiles and corroded nails, so have a look before it's too late. Finally, unsecure drainpipes and guttering are usually the first parts of a property to fall off when the winds start to pick up so make sure that they are properly attached. Lets just hope the weather picks up soon!
For more property advice, please contact your local Your Move Chris Stonock Branch