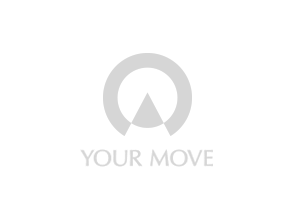 Although there have been a huge number of changes in the property investment market over the last few years, one thing hasn't changed. For six years now, we've been enjoying an all-time low Bank of England base rate of just 0.5%.
As the property market's gradually been improving, this low cost of borrowing has encouraged lenders to lend again and compete heavily on mortgage rates - especially for Buy to Let mortgages. Some have reduced their interest rates to all-time lows and we've currently got offers from lenders as low as 2.1% for a two-year fixed-rate deal - even at 85% loan to value - with a £199 lender's arrangement fee1.
Given that the last few Budget announcements have resulted in increased taxes and costs for landlords, hopefully you've already been working on making sure your properties are as profitable as possible. On the mortgage side, it's possible to increase your returns in two ways.
Firstly, if you currently own your Buy to Let outright and don't have a mortgage, it's worth looking into whether that really makes financial sense. You might be able to increase your earnings from property by taking out a mortgage and re-investing the money you release into one or two more properties. Secondly, if you've already got one or more mortgages, check with us whether we can reduce the costs or help find other products that might be more suitable for your investment goals.
Could I still reduce my mortgage costs?
Even if you've re-financed quite recently to reduce your mortgage costs, it's still worth checking what's available at the moment, especially given the tax changes coming into effect this year and in 2017. Mortgage lenders tend to review their offers on a three-monthly basis, so a better product might have become available since you last looked into it.
And it's a good idea to do this sooner, rather than later, for three main reasons:
There's a lot of economic uncertainty at the moment, as a result of the apparent global slowdown
New rules and regulations from the European Union mean Buy to Let is starting to be regulated. UK lenders are now making a distinction between 'business' Buy to Let lending and 'consumer' Buy to Let lending, and 'consumer' borrowers will have to take out a regulated mortgage product. For example, if you let out a home to move abroad temporarily or couldn't sell your home and had to let it out in order to buy your next home, you'll probably be classed as a 'consumer'. In that case, it's been decided that you need a level of consumer protection and therefore a regulated mortgage.
Interest rates are still expected to rise at some point in the not-too-distant future and that's likely to push up mortgage rates. The base rate was expected to increase last year, then this year - now the experts are forecasting it'll go up some time in 20192. While that's still some time away, it's advisable to keep checking regularly what's on offer, so you can make sure you're always on the best possible mortgage deal for your circumstances.
Even taken separately, these three factors are good reasons to act now, let alone together. So trust our award-winning Your Move mortgage service and get the peace of mind that you've done all you can to make sure you're on the best possible product.
1 https://www.your-move.co.uk/mortgages/latest-mortgage-deals
2 http://www.telegraph.co.uk/personal-banking/savings/latest-interest-rates-predictions-first-rise-in-august-2019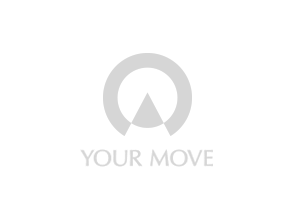 ---
Did you enjoy this content? Sign up to receive our monthly landlord newsletter here.
---