Members of the Your Move Marketing team have decided to take on a challenge this Lent. They'll either be cutting something out for the next forty days, or taking on a challenging activity. It's only been one week, but already some members of the team are finding it a struggle. We've had to introduce a 'fine jar'.
Read last week's blog where the team take up their challenges >
Name: Graeme
Role: Web Designer
Cutting out: Take aways
Graeme committed to giving up takeaway apps and flex his culinary muscles instead. But not all has gone smoothly...
'Disaster! Chicken in black bean sauce went totally wrong. Even though I've cooked it several times before, I managed to buy the wrong beans (not fermented) and it was horrendous. However, the temptation of takeaways was resisted this week. (I can't say the same for crisps, chocolate and alcohol though.)'
Name: Ruth
Role: Digital Marketing Manager
Cutting out: Bread
Despite being married to an expert baker, Ruth has managed to resist the doughy stuff this week.
'So far, so good! A tricky moment came when I went to a bar for lunch and they only did sandwiches and cake. Decisions, decisions... but I did the right thing and chose the cake – a double chocolate brownie to be precise. (Sorry Claire and Mel.) Not the healthiest option but I think that's the only time I've substituted cake for bread this week.'
Name: Emma
Role: Brand Manager
Taking on: Running
Emma has committed to five runs a week, but has already found her Achilles heel: the dreaded hangover.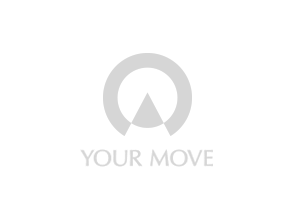 'It all started very positively. On day one I found my trainers and even managed a treadmill run. On Friday I made a trip to the gym, followed by a great outdoor run on Saturday morning with the dog. We were running in the rain through muddy fields but it was actually good fun.
'Sunday, however, was a total washout - not because of the rain but due to one too many cocktails on Saturday night. I realised I needed to fit 2 more runs across Monday and Tuesday...

'Monday was fine. Bo (my dog) and I did a quick 3k run after work but Tuesday presented a problem: I was on an early flight to Southampton for meetings and not due back til gone 9pm, but I was determined not to fail in week one so I managed to squeeze one final late night run in. Bring on weeks 2, 3 and 4...'
---
---
Name: Mel
Role: PR Manager
Cutting out: Cake
Mel's challenge has raised a linguistic debate in our office this week. Is a pancake or a jaffa cake really a cake, just because it has 'cake' in its name?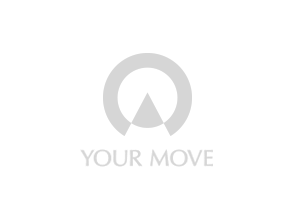 'The first week in and I've certainly been tempted to have my cake – and eat it!
'From pancakes left over from Shrove Tuesday (which I'm still not sure count as cakes) to the agonising wait to get a table in a lovely Bistro Cafe in York – right in front of a cake counter that Mary Berry herself would be proud of. Week one has been a real challenge but, I'm pleased to say, I've not given in – yet!'
Name: Alex
Role: Emarketing Manager
Cutting out: Snacks
Alex chose to cut out snacks between meals, including her favourites - raspberries. But it seems absent-mindedness got the better of her.
'I'd been sticking to my Lent rules of resisting snacks and all was going well until last Saturday, and I totally blame my boyfriend for my slip up! There I was watching the six nations rugby in a local pub. My boyfriend went to the bar to replenish our drinks and returned with packet of dry roasted peanuts. Without even hesitating I took the bag poured a few into my hand and before I knew it I was happily crunching away.
'Then, it dawned on me: I was snacking between meals! The guilt that suddenly came over me was horrible and I shouted out 'NOOOOO' causing others to look round, much to my embarrassment. So there we have it, I unfortunately broke my Lent sacrifice in the first week.
'To redeem myself I put a £1 fine into the charity pot and have continued to stick to my three meals a day.'
Name: Claire
Role: Emarketing Officer
Cutting out: Chocolate, chips and take aways
By giving not just one but three things up for Lent, Claire has taken on the hardest challenge. But it's proving more difficult than she anticipated...
'Has it only been a week? My week has been filled with debates with colleagues about what precisely I am allowed to eat, and what I'm not. For instance, is a sweet potato wedge a chip? (I think not, but some disagree.)
'I thought I was doing really well until one night, sat relaxing with a cup of green tea and a cereal bar, I realised that my tasty cereal bar was in fact a chocolate and caramel cereal bar. Did this count as chocolate? Again, I said 'no', but everybody in the office said 'yes'. I was forced to pop some money in our charity jar!
'I have however avoided the take aways and cooked this week, as well as purchasing a new cook book (my intentions are good). I cooked what was possibly the world's hottest chilli con carne, so hot it was nearly inedible. Baby steps!'
Name: Stuart
Role: Marketing Officer
Taking on: Music practice
Stuart plays accordion in a band, but is terrible at keeping up with his practice. Has he kept up with his promise of 30 minutes practice a day?
'Wednesday, Thursday and Friday were fine, but I came a-cropper on Saturday. It was just such a busy day. My girlfriend and I are training for Leeds Half Marathon, so we went running for a couple of hours in the morning, before an early Valentines day out together. I managed to squeeze in 10 minutes practice while she was getting ready - but not the half an hour I'd committed to. Monday evening was a similar story. Between work, the gym, cooking tea and my regular Monday night pub catch-up with friends, I just couldn't manage any practice.
'I've tried to make amends by doubling my practice time on other nights. I played accordion for an hour on Sunday, and the same again on Tuesday. But I can't help but feel I've cheated, so I've put a couple of quid in the fine jar.'
Come back to the Your Move blog next week to see how we're progressing.