Management Fees. They're like bumblebees.
We all know that feeling of enjoying refreshments outside in the summer sun, and you suddenly feel threatened by that dreaded sound – 'buzzzzzzzzzzzz.' Bumblebees can often invade your space, and the thought of the sting they carry can make you jump off your seat. However, you also know how important these creatures are: they pollinate all sorts of fruits and vegetables, and their pollination is also vital for foraging crops. So while they may startle you, they are extremely necessary in looking after the world we live in.
This makes bumblebees comparable to management fees, which are often seen as a negative thing. They may make you feel uneasy, but paying Your Move to manage your property means you can relax knowing everything is taken care of.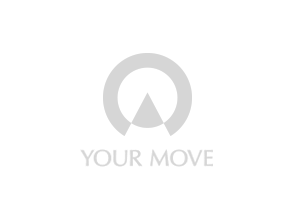 Unlike some agents, our monthly fees are a percentage of your tenant's rent, meaning the amount you pay is directly related to your rental income.
Our fully managed service is comprehensive and hassle-free, and our lettings specialists work hard in giving you support and expert advice. It includes:
Rent collection service
Tenant checkout service
Debt control and recovery facilities
Routine property visits
Damage assessments
Property maintenance
Overall, our management fees mean our landlords can relax, and enjoy their investment.
Don't just take our word for it. Here's some customer reviews on how we work 110% to manage your property…
"A great team at Glenrothes/Cupar - I have rented out my house with Kirsty Graham and the team at Yourmove who not only found me good prospective tenants but made the whole process straightforward. I've always received really good service from this friendly team. I as a landlady didnt have the time to advertise and view the property with the tenants so left it in the capable hands of Your Move and they did not disappoint me. Kept in touch the whole time from start to finish and i now have new tenants moving in. Cant thank them enough and would definately recommend them and wont hesitate to use them again myself." – Jane, September 2017
"Your Move have been brilliant in managing my rental property. If there's ever an issue, I'm kept informed, consulted with and any actions followed swiftly and effortlessly. The icing on the cake is the friendly service too! I've had experience with other letting agencies and in my experience no one comes close. Would totally recommend Your Move Dunfermline!!!! Thanks Your Move!" - Robert, September 2017
"Your Move (Winlaton Office): I have been dealing with this office for over a year now, using both their property purchase and letting services. The team are professional, efficient and always friendly whenever you speak to them. I am extremely pleased with the service Michelle, Janet and Alaina provide and highly recommend them. Well done ladies, you are a credit to the company to the company you work for." - Andrew, September 2017
Want to find out more about our other landlord services? Click here.