March 2014 House Price Index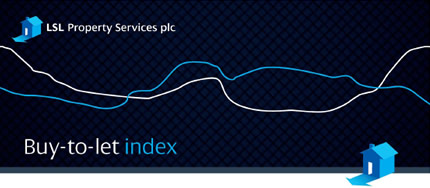 House prices climb £17,500 in 12 months, but sales slow in March
- Prices hit record £262,291 – with highest annual rise since September 2010
- Lightning fast growth in London: prices rise twice as fast as any other region
- Sales stall in March as poor weather and shortage of homes takes its toll
Commentary:
David Newnes, Director of Your Move estate agents, owned by LSL Property Services plc, comments: "Average house prices have never been higher, rollicking upwards by £17,500 – or 7.2% over the past twelve months. This marks the highest annual increase since September 2010, when the market had only began to emerge from the depths of despair. Prices are now 26% higher than the bottom of that bleak pit five years ago, in April 2009.
"Equally, a rejuvenated economy, more accessible mortgage market and better employment prospects are underpinning greater confidence among aspiring buyers. For the ninth month in a row average prices have set a new record, and we're certainly seeing reports of this renewed optimism throughout Your Move branches across the country."
Regional overview:
London continues to dominate the regional league table in terms of house price growth. With an annual increase in excess of 13%, London's house price inflation is more than double that of any other region in England & Wales. It is also the only region in our table with price growth above the average for England & Wales as a whole. The increase in prices then ripples out from London to the South East, where prices are up by 6.0%, followed by the East and West Midlands, both up by 4.0%. We then see price growth on the east coast of England, with Yorks & Humber up 3.9% and the North, up 3.6%. The West coast then follows with the South West also up 3.6%, followed by Wales, up 2.7% and the North West up 2.2%. East Anglia falls outside this ripple effect at present with only a 1.6% increase in prices, with Cambridgeshire currently showing a fall in prices over the year, particularly in the cost of detached homes.