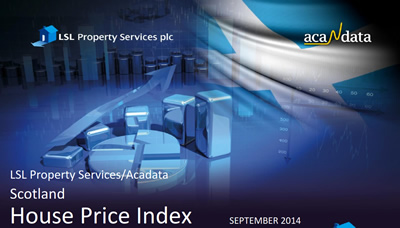 TENANTS REBUILD FINANCES AS SEVERE ARREARS RECOVER 9% IN A YEAR
· Number of tenants severely behind on rental payments has fallen by 9% over the last twelve months
· Improvements mean an overwhelming 98.6% of private sector tenants now avoid significant rent arrears
· Progress begins to be reflected in rate of evictions, as court orders drop by 16% in latest quarter
· 65,200 UK households remain more than two months behind on rent, compared to 71,700 in Q3 2013
Overview
Tenants have rebuilt their financial position over the last year, with the total number facing serious rental arrears falling by a significant 9% over the last twelve months, according to the latest Tenant Arrears Tracker by Your Move which is part of LSL Property Services PLC.
In absolute terms, those more than two months behind on their rent now number just 65,200. This compares to 71,700 tenants at least two months in arrears in the same period last year, or an annual improvement of 6,500 households who no longer face the potential threat of losing their home.
Commentary
David Newnes, Director of Your Move, comments: "The private rented sector has mustered enough new capacity to meet, in part, the growing demand for affordable housing, through the greatest economic depression in modern times. This isn't just about those relatively prosperous households forced to put ownership plans temporarily on hold. For many thousands of others, with far tougher monthly budgets, private tenancies have also provided a lifeline. For many renting is now their chosen route as it provides flexibility and mobility.
"Gradual rent rises, on a par with inflation, have helped. But now a bigger turnaround appears to have happened. For many years more momentary cases of rent arrears have been in decline, yet it's only recently that the most serious cases – where families could actually lose their homes – are following suit.
"One explanation is the improving jobs market, with the improvement in unemployment constantly outperforming expectations. Wages would however need to rise faster for most households to feel the full effects of economic recovery. Reduced unemployment levels would seem to be far more beneficial for those households who are struggling the most."