Thinking about a change in career or making the move to push your career forward? In the first of a three part series of posts we offer some tips about starting an estate agency career and how to search for estate agent jobs at YOUR MOVE.
James McNee, from our Careers team, describes some of the skills required at YOUR MOVE, "We are looking for individuals who are motivated and thrive in an environment where they work closely with our customers, so people and excellent communication skills are crucial in the world of estate agency. Those with experience of working in a sales environment and target driven jobs may also find that to their advantage."
p>All of our jobs can be searched for online in the dedicated Careers section of the YOUR MOVE website, including our trainee estate agent jobs. Using our simple online system you can apply for any job by uploading your CV or by making a speculative approach to us. You can also keep up-to-date with the current vacancies at YOUR MOVE by following YOUR MOVE Jobs on Twitter.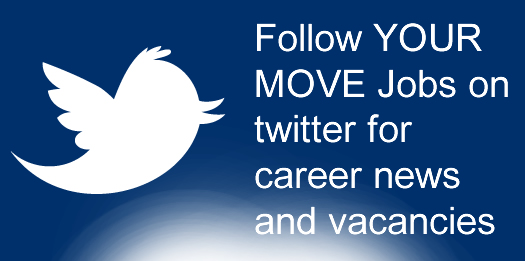 Our top tips for starting an estate agency career
Make sure that your CV is up-to-date and highlights your skills, experience and any qualifications
If you are looking for a career change ensure that your CV highlights the positive experiences from your previous jobs and how they will best benefit you in an estate agency role
Check out the different types of job roles within an estate agency – some roles are suited for those with past experience, others are suitable for those starting a career in the business
Research the industry and the YOUR MOVE brand – an understanding of the different types of services and products we offer, as well as the areas in which we operate is important
Research your local area – amenities, attractions, transport, schools – these are the pieces of information which buyers and tenants may be asking you
If you have personal knowledge of estate agency use this to highlight what you expect from a good estate agent and how you can bring this to our business
Lisa Pacitti is a new starter with the YOUR MOVE branch in Rochester, joining the branch at the start of December 2011. Lisa applied for a role as a Trainee Sales Consultant; with no previous experience in the estate agency industry or within a sales environment. The training provided by YOUR MOVE will provide Lisa with the skills and knowledge to start her career as an estate agent with the company.
Lisa comments, "I chose YOUR MOVE as they seemed to have a very evident high street presence, their boards are more prolific than a lot of other agents, this to me seemed to convey success and with over 300 branches nationwide this certainly seems to have backed up my theory!"
"I found the training I attended at Canterbury to be enjoyable, very thorough and above all there was a pride in the company and what it stands for. I thought Richard personable, engaging and professional. His method for training was very good and certainly had all of us laughing at some point throughout the day."
YOUR MOVE has a network of over 300 branches offering residential sales, residential lettings as well as financial services. This comprehensive service means that we have a range of jobs and career opportunities available across England and Scotland. Find out more about how to become an estate agent by visiting the YOUR MOVE Careers section.