Taxing times ahead! Are you prepared?
It's that time of year again: tax deadlines! But, unlike other years, this one's especially important to take notice of, because taxes are going to change for all landlords from 2016/17.
So it's important you carefully note your income and profit when you complete your return this year, so you can work out:
a. what you're going to earn next year and further into the future, and
b. the difference that will make to the profitability of your property investment.
Key dates for landlords
The first thing you (and your accountant/bookkeeper) need to be sure of are the dates for registration and filing. Those depend on:
Whether you want to file your return by post or online
Whether you want to pay the tax you owe through next year's tax code
Whether you're happy to pay all the tax you owe in one go.
For the 2015/16 tax year:
If you want to file your tax return by post, it's got to reach HMRC by 31st October 2016
If you're planning to file online, you have until 30th December 2016
As long as you file by these dates, you can choose to pay your tax through next year's tax code – as long as you're able to.
• If you're happy to pay what tax you owe straight away, you have until 31st January 2017
• If you haven't filed a tax return as a landlord before and aren't yet registered for self-assessment, you must register by 5th October 2016.
The information you need in order to file your tax returns
To fill in your tax forms - whether you do it yourself or a bookkeeper or accountant does it for you – you need to have various pieces of information to hand. And an important thing to understand is that all your income is considered together. That means the rental income from your Buy to Let and any capital gains you make from selling property during the tax year is added to your other income – which might come from things like a salaried job, contract work and other financial investments. It's all added together and you'll be taxed on the total 'profit' you make.
So, if you have a salaried job, you'll need your P60, which you should have received in April of this year, and if you've had expenses through work, it's likely you'll need your P11D.
If you've made money from savings or have received income and/or capital gains from investments such as stocks and shares, you'll need all that information to hand as well.
Top 5 things you'll need to complete your tax return for your Buy to Lets:
The rental income figures (Find the information you need in your online account here)
Details of the expenses for running your property/portfolio, for example: insurance, maintenance, utility bills and admin supplies
Your mortgage interest costs
Dates, costs and a note of other relevant information if you've increased your mortgage
Details of all capital expenditure on the property. That's if you've added something that 'wasn't there before' or 'altered, improved or upgraded' something existing. This is particularly relevant if you've bought a property that needed renovating or upgrading, or if you've sold a property. You should always keep this information up to date, even if you can only claim for it when you sell the property.
And make sure you check last year's return, because if you made a loss, you should be able to deduct that from this year's income.
Have you already signed up to our lettings portal? If so, you'll be able to find a lot of this information there, on your statements, where we detail all the income and expenditure we administer for you. Log in here.
Some extra things to know:
Different tax rules apply depending on what kind of rental you have and where you and your properties are, so you'll need to check on the rules for:
fully furnished v unfurnished
renting out properties overseas
renting rooms in your own home
furnished holiday lets.
Take a look at the government's information and advice at: https://www.gov.uk/guidance/income-tax-when-you-rent-out-a-property-working-out-your-rental-income
If you live overseas and are letting property in the UK, this government information may be useful to you.
And finally, if you earn less than £2,500 net income from your property, then you just need to call the Self-Assessment hotline on 0300 200 3310 (+44 161 931 9070 if you're calling from abroad), or you can chat via the web.
Ask for help!
If you haven't filed a tax return for your property earnings before, it can be quite daunting and it's really important you get it right from the start. So come in and speak to us and we'll give you all the help we can.
Importantly, you should also get some help from a property tax expert. They'll be able to look at all your income and assets – not just your property returns – and advise you on how best to minimise your tax liability.
What tax forms do you need to complete?
Most landlords register under 'self-assessment' to declare their earnings – including property income. You should be aware that even if you make a loss on your rental income, you might still need to fill in a tax return. So find out whether you need to complete a full return, or whether you can simply advise HMRC of your circumstances over the phone or online.
The main form to register for and complete is the 'UK property' (SA105) self-assessment form: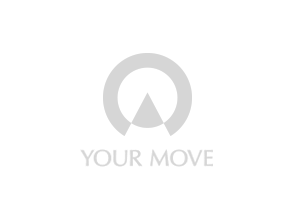 What changes will be made to your tax bill for 2016/17?
Once you've got to grips with your current tax requirements, it's important to make sure that you know how your tax bill will change next year. For example, you won't be able to automatically claim a 10% wear and tear allowance for 2016/17. You'll only be able to claim for the money you've actually spent on putting wear and tear issues right.
What changes are coming up for 2017/18 and beyond?
The following year, if you're a borderline low/higher-rate tax payer or already at the higher-rate, then your tax bill is likely to increase, for two reasons:
You will no longer be able to simply deduct mortgage interest from your rental income
The amount of mortgage interest relief you can claim will start to fall. It's being phased in over 4 years, dropping to the basic rate of 20% (from 40% or 45%) by the tax year 2020/21.
And looking further ahead, in 2019 you will have to pay any Capital Gains Tax you owe within 30 days, rather than being able to wait until the next time you're due to pay your tax bill.
Three 'must dos' before your next tax return
With the biggest changes to property taxation to hit landlords for many years, it's vital you make a record of the tax you pay this year and the income/profit you make.
Compare these figures with the tax you'll have to pay in 2016/17, after the changes to the wear and tear allowance have taken effect.
Finally, work out how the changes to mortgage interest relief could affect your earnings. Remember, you won't be able to simply deduct the mortgage interest you pay from the rental income from the tax year 2017/18. If you have a lot of mortgage borrowing, this could mean you end up being classed as a higher-rate tax payer and paying a lot more tax in the future than you do at the moment.
If you need some more help and guidance on filling in your tax return, or have questions about how your liability might change in the future, do come and speak to us.
---
Did you enjoy this content? Sign up to our monthly landlord newsletter here >