The government's new White Paper 'Fixing our broken property market': when will landlords know how will it affect them?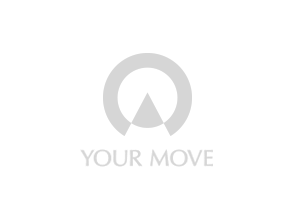 It's been well publicised in the media and now the Government's White Paper on housing in England has been launched. It lays out their future housing strategy, with information, analysis and new policy suggestions. They also ask for feedback - not just from the industry, but from the general public as well, which includes you!
If you'd like to download the full 104-page document, it's on the .GOV website*. It's laid out in a pretty clear format, with lots of summary boxes and bullet points over the first 60 pages, then the rest is about getting feedback so that there can be a proper consultation.
In the past, governments have been criticised for having housing policies that are too 'sector focused'. For example, they've looked at building new homes, but not linked it to the impact that might have on the private rented sector or social housing needs.
This new paper does try to approach things in a more helpful way. Firstly, its main strategy isn't solely geared towards home ownership, unlike the previous cabinet. And secondly, it accepts that the Private Rented Sector is here to stay and that there's a real demand for decent, affordable homes to rent as well as buy.
Theresa May says she wants "to fix this broken market so that housing is more affordable and people have the security they need to plan for the future." And the Rt Hon Sajid Javid, MP Secretary of State for Communities and Local Government, comments: "This country doesn't have enough homes" and "soaring prices and rising rents caused by a shortage of the right homes in the right places has slammed the door of the housing market in the face of a whole generation."
The White Paper explains why they think the market is 'broken' and the main problem it highlights is the issue of not enough supply. "The problem is threefold: not enough local authorities planning for the homes they need; house building that is simply too slow; and a construction industry that is too reliant on a small number of big players."
So the main part of the paper is about delivering new homes more quickly and then the consultation will be a deeper discussion about how that can best be achieved.
Here's a summary of what the 104 page long White Paper covers...
It brings together all the initiatives out there at the moment aimed at driving new housing stock for owning and renting in the private and social sectors. It also looks at: (a) the various policies for helping people onto the housing ladder, (b) how costs can be reduced for tenants in the private rented sector and (c) how affordable and/or council housing can be improved for people who can't afford to live in the private rented sector.
The paper highlights three main things the Government thinks are holding back the building of more homes:
Over 40% of local planning authorities don't have a plan that meets the projected growth in households in their area.
The pace of development is too slow. Although the Government's reforms have resulted in lots more homes being given planning permission, there's still a big gap between the number of permissions granted and new homes actually being built.
The way the housing market's currently structured makes it harder to increase supply. This seems to be because the market's dominated by just a few big developers: Britain's 10 largest housebuilding firms build around 60% of new private homes.
The paper proposes insisting that local authorities have an up-to-date plan and make it easier to find out about land ownership. The hope is that those things will "put communities back in charge of getting the attractive homes they want and need".
Two other things that should help speed up supply: making the planning system 'more open' and encouraging innovation - for example, greater use of modular homes, which can be put together off site in just a few weeks.
Finally, the paper talk about 'diversifying' the housing market:
• allowing smaller builders to develop
• encouraging more building of affordable and council homes by housing associations and local authorities
• encouraging institutional investment in the PRS.
And, if you ever fancied building your own home, there's even support for you!
Because some of these initiatives will impact the PRS, it's in your interest as a landlord to understand how you might be affected. And if there's anything you feel strongly about, you can feed your opinion and thoughts back to the government via the consultation process.
What's relevant to the private rented sector?
The key policies that'll affect the PRS and possibly you, are the ones that alter the demand and supply of rented homes. The demand comes from the following types of tenant:
People renting while they wait for social/council housing
Students
Migrant workers (UK nationals and those from abroad)
People who are renting because they can't afford to buy a home in the area they live
People who genuinely prefer to rent than buy
People who are renting whilst saving for their first property
So the supply of all these types of rented home needs to be looked at;
Institutional build to rent expected to increase supply and long-term rentals
The main policy that's already in place is encouraging more institutional investors, "including for building more homes for private rent, and encouraging family-friendly tenancies… and supporting housing associations and local authorities to build more homes."
According to the British Property Federation, there are "80,322 build to rent units completed, under construction, or with planning permission in the UK. The split between London and the regions is almost even, with 38,079 of these in London, and 42,244 elsewhere." The sector is expected to deliver another 15,000 units each year up to 2030*.
The key thing for you, as an existing landlord, is to check what's being built in your area and also look at future plans. You can see what's going on locally via the BPF's website, which has a clickable build to rent map: http://www.bpf.org.uk/what-we-do/bpf-build-rent-map-uk* . If units are going to be built near to your rental properties, they might be competition for you at first. But the good news is that with tenant demand expected to increase and the Government trying to put people off investing in buy to let, it's not likely to be an issue ongoing.
There's also mention of increasing the maximum length of tenants' contracts, but the paper suggests it'll be limited to new-build rented properties at first. That being said, Shelter is continuing to push for five-year contracts and 'no fault evictions', so keep an eye out for more changes to tenancy agreements in the future.
More affordable homes for rent
The latest figures from Shelter's Housing Databank suggest there are 1.2 million households on council waiting lists. Because renting in the PRS (or emergency accommodation, usually B&Bs) is the only other option for people while they wait, the Government's plans to increase the number of affordable and council homes for rent could have an impact on individual landlords.
For example, in Manchester they're building new council homes for rent for the first time in five years and are planning to build 56 new homes in Higher Blackley, Moston and Collyhurst. In nearby Salford, they're planning to build low-cost social housing for the first time in 30 years. http://www.manchestereveningnews.co.uk/news/greater-manchester-news/new-council-houses-set-built-12557458*)
Next steps – there will be a referral consultation to decide just how to do it.
*Please be aware that by clicking onto the above links you are leaving the Your Move website. Please note that neither Your Move or First Complete Ltd are responsible for the accuracy of the information contained within the linked site(s) accessible from this page.