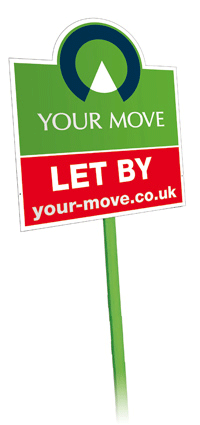 Newcastle is renowned for being a friendly, lively city. There is a population of around 275,000 and the student population makes up 42,000 of this, that means that over 15% of the total population are students!
Students living in Newcastle enjoy the city's vibrant nightlife, excellent shopping facilities and a fantastic standard of living, thanks mainly to the relatively low rental costs compared to other student cities in the UK.
Most of the student properties in Newcastle are terraced houses, ranging in size from 2 bedroom properties to huge old Victorian 8 bedroom properties. The relatively low property prices in the North East help to keep the rental costs low. There are 3 (4 if you include Newcastle City Centre) main student accommodation areas in Newcastle, each offering their own unique setting and advantages.
Living in the City Centre gives you the opportunity to be right in the hub of Newcastle and experience all of the culture and excitement that city life brings, whilst being only minutes away from the university. The other popular areas are Heaton, Jesmond and Sandyford. These all offer great transport links with the university.
JESMOND
Jesmond is probably the most expensive student area in Newcastle, with rents averaging around £75-£80 per person, per week – but with some over £100pppw. Jesmond has many trendy bars and restaurants, and a fantastic range of boutique style shops which fill the criss-cross of streets.
Tip for Landlords: Jesmond is popular with students and professionals and therefore the standard of the accommodation is generally expected to be higher in order to achieve the higher rents demanded in this area.
HEATON
Heaton is your classic student area! It is very popular among students, with probably the largest student population in Newcastle, Chillingham Road being a particular hot spot. Rents in this area are on average £60-£65 per person, per week – but you can find some bargains as low as £45pppw in this area.
Tip for Landlords: Most students are on a tight budget, which makes renting in Heaton very appealing as the rents are usually cheaper than the other areas. But you can still maximise your rental income by converting any additional reception rooms in to further bedrooms.
SANDYFORD
Sandyford is a great location for students, it is close to the university with plenty of student rental accommodation bordering the beautiful Jesmond Dene. Sandyford is in between Heaton and Jesmond, and easy walking distance to the university. Sandyford is probably the quietest area of all the student areas and rents average between £65-£70 per person, per week.
Tip for Landlords: If you are renting a property out on per calendar month basis to students, rather than a per person basis, then you need to make sure that the tenants understand that the rental payment need to be paid in full even if a room is empty!
From a landlords point of view, investing in student lets in Newcastle is an excellent investment, with many of bargain properties available to purchase, and high demand for student accommodation – it really is a great recipe for success.... But as with all types of buy to let investments, it is important that you protect your investment and take all the necessary steps to safeguard your rental income. Tenant referencing, guarantors and landlord rent guarantees all help to reduce your risk. According to Legal 4 Landlords 12% of rental payments are either late of not paid at all - add to that Tenant Evictions report a 57% rise in the number of landlords requesting their assistance in the first 6 months of 2013. It clear to see why protecting your rental income is becoming more and more popular among private landlords. For more information about how Your Move can help landlords to protect their rental income please contact your local branch.