Members of the Your Move Marketing team have decided to take on a challenge this Lent. They'll either be cutting something out for the next forty days, or taking on a challenging activity. Week four, and after a successful week last week with their Lent challenges, there's been a few fails this week.
Name: Graeme
Role: Web Designer
Cutting out: Take aways
Another stressful week for Graeme this week but did he cave?
The temptation of a takeaway was pretty high last week as the wife's car needed a new battery so she was unable to do a big food shop and the fridge was pretty bare!
My promise of cooking something nice was made even more difficult after a last minute change of plans required us to host my wife's family for Mother's Day tea…nevertheless I cooked up Chicken Black Bean and Lightly Battered Sweet Chilli Chicken which seemed to go down well.
I fitted a new car battery last night and the fridge should be stocked full tonight so hopefully that will supress the takeaway urge for another week….I'm already planning on the Special Mixed Kebab Box when lent is over!
Name: Ruth
Role: Digital Marketing Manager
Cutting out: Bread
Ruth is finding giving up bread a little bit easy so is giving up sugar too!
I feel a bit of a fraud because it has actually been really easy to give up bread. I only flinch slightly when I see the jar of marmalade in the cupboard and there's no reason to use it!!
So, I'm going to challenge myself more next week and give up sugar as well. I'm going to do it cold turkey and just go for it – including no fruit. I'll be that person in the supermarket avidly inspecting every label to see what the glucose, fructose and lactose content is on everything. So that jar of marmalade will definitely be staying in the cupboard.

Name: Emma
Role: Brand Manager
Taking on: Running
Did she or didn't she? That is the question we and Emma are all asking this week...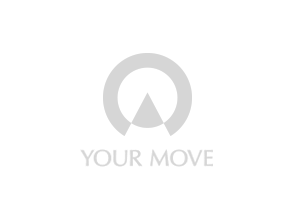 It was only when I started to write my update and think about the days I went running I realised that maybe I only did 4 runs this week! Thursday at the gym, Sunday & Monday out with the dog & Tuesday on the treadmill. I know I definitely did not run on Saturday as I spent most of the day tidying and cleaning the house and then showing viewers around so the question is, did I make it out for a run on Wednesday? The answer? I genuinely don't know but I will be popping a £1 in the penalty jar just incase. If it ever stops raining today I'll be going out tonight with Bo and our swanky new hands free running lead. I'll let you know how it goes next week.
---
---
Name: Mel
Role: PR Manager
Cutting out: Cake
After an encounter with a famous TV chef, Mel has triumphed this week and even found giving up cake made decision making a little easier...
'Not a bad week for me and, if anything, the fact that I can't eat cake made it a bit easier when choosing a desert during a meal out at the weekend.
Usually I take ages to decide but, unable to eat Fondant aux Chocolats, Tort, Trio de Desserts or Crepe aux Chocolat Blanc et Banane (as the menu so deliciously described), the choice was substantially reduced and in minutes I'd made my choice – my guilt free Crème Brulee. Yummy.
And while I had a slight worry that a cheese scone was classed as a cake - as Wikipedia suggested – I got the thumbs up from my colleagues that it really wasn't and that I'd successfully managed to get through another week without breaking my Lent promise and there is now less than three weeks to go. '
Name: Claire
Role: Emarketing Officer
Cutting out: Chocolate, chips and take aways
Mel, look away - danger of cake envy! This week an innocent Mother's Day treat saw Claire putting £1 in the charity jar...
'This week I thought I had been positively angelic, cooking all my own meals, even getting adventurous and trying new recipes including a risotto and spinach and Philadelphia lasagne but what I thought was an innocent treat for Mother's Day turned out to be chocolate.
After lunch and cocktails I took my mum to a cupcake shop for pudding and after resisting the urge to indulge in a chocolate or Malteaser cupcake, I settled on a red velvet cupcake - which was delicious. It was only half way through eating the cupcake my mother decided to ask me if I was aware that a red velvet cake was a chocolate cake, resulting in £1 in the charity jar!
Name: Stuart
Role: Marketing Officer
Taking on: Music practice
Stuart's been very busy but he has still found time to practice this week - good luck with the tour Stu!
'The band will hit the road for the start of our tour this Friday. We had one last full-band rehearsal yesterday and things are looking positive. I'm by no means perfect, but I can definitely get through the whole set without embarrassing myself. There are at least four tunes in the set that we've never performed in public before and I'm very nervous about those, but I think I'm coping admirably.
'This whole commitment to 30 minutes of practice has really made a difference, and I'm utilising my practicing time better than ever before. Where previously I would spend, say, an hour running through as many tunes as I could – probably dedicating no more than 10 minutes to each – I'm now purely focussed on one tune for the whole half an hour. It's really smoothing out the creases!'

Come back to the Your Move blog next week to see how we're progressing.