Win £250 worth of window blinds from our friends at Blinds 2 go...
To mark the launch of their new range of Harlequin window blinds Blinds 2 Go are offering one lucky Your Move customer the chance to win £250 to spend on made to measure window blinds in our brand new prize draw. Simply enter below for your chance to win.
If you have just moved or you're looking to purchase some blinds, there's also a handy guide to choosing and caring for window blinds too. Plus, don't forget to take a look at the vast range Blinds 2 Go has on offer. From stylish patterned roller blinds to beautiful fabric curtains, there's something for everyone.
---
Blinds 2 Go's guide to choosing and caring for window blinds...
The window is often the last element to be considered when decorating a room, but it can actually make a big difference to a room's overall style. Blinds have continued to be a popular alternative to curtains, providing a fashionable and versatile option, maximising living space and allowing homeowners to control the degree of sunlight, shade, heat reflection and privacy in a room.
There are many types of blinds to choose from including Rollers, Romans, Vertical Blinds, Venetians in both wood and metal and pleated blinds including those used in conservatories to control the heat. The versatility and range available makes window blinds an informed choice for any room in the house.
The key to buying the right blind is to identify your specific requirements.
Here are six tips to selecting, measuring and caring for window blinds:
Is the blind for a bedroom where you require a dark room? For bedrooms look at roller or roman blinds which are available in room darkening fabrics and linings, which have no holes or slats in the blind to let in the light.
Are you choosing for a humid room, such as a kitchen or bathroom? Avoid natural materials such as linen, silk and wood which can rot, twist or fade in humid conditions, instead opt for an aluminium Venetian blinds which don't rust, faux wood blinds or fabric blinds made from manmade materials such as PVC and polyester.
Is your room overlooked or lets in a lot of bright light? Venetian and Vertical Blinds are excellent at directing away bright sunlight yet allowing light into the room.
How do I measure my own blind? Decide whether you want your blinds to fit inside or outside the window recess. For outside recess measuring the width and drop of the area over the window you want to cover and provide these exact measurements. For a blind to fit inside the recess take three measurements across the width in millimetres (top, middle and bottom) and three measurements for the drop (left, middle and right) and use the smallest measurement taken for both width and drop.
Always use a metal tape measure! when taking measurements as fabric tapes can stretch and be inaccurate and always take your measurements in millimetres and not inches or centimetres as there is nothing worse than ordering a blind that then does not fit your window!
Keep your blinds clean and free from dust by vacuuming them regularly with a brush attachment on low suction brushing across the slats for venetian and pleated blinds and down the fabric or slats for vertical and roller blinds. You can also spot clean any stubborn stains by blotting with a mild detergent solution or alcohol free wipe but never spray cleaner directly onto the fabric.
For further information contact www.blinds-2go.co.uk or call 0800 862 0464.
---
For your chance to win simply enter our prize draw below.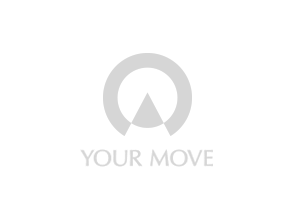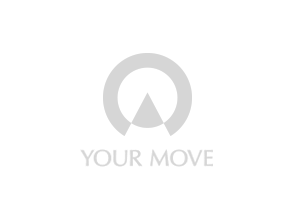 Closing date: 28th February 2017,
Terms and conditions apply.
About the new collection - Blinds 2 Go, the UKs leading online window blind retailer, has teamed up with Harlequin to bring some of their incredible designs to your windows with their new collaboration. Combining Harlequin's striking fabric patterns with Blinds 2 Go know-how and a sprinkling of help and research from their fantastic design team, this collection has made Harlequin designs more accessible than ever before!
The collection features beautiful floral and striped patterns, in a mix of tried and tested colour palettes, as well as specially created ones exclusively for Blinds 2 go.