Winter wonders: discover the season's top homeware trends with Red Candy!

From blush pink to leaf prints: explore the top homeware trends for winter 2017/8 and get an exclusive 20% discount code from this colourful company!
Order by 12pm on 20th December for pre-Christmas delivery.

Red Candy is an online homewares company dedicated to interior accessories which are colourful, modern and a little bit different. Here, Marketing Manager Rachel Escott takes us through her favourite trends for winter.
Plus, to help you get on board with your new favourite theme, Red Candy is offering an exclusive 20% discount code to all readers at the end of the article! But be quick - this special offer ends in three days!
Winter is well and truly here! If your home décor is feeling a bit under the weather then warm it up with the season's hottest trends. From sumptuous dark greens to sleek brass accessories, these styles will last long into the warmer months. Whether you want to give a room a complete makeover, or simply want to adopt elements of these new trends - such as adding a funky leaf print cushion - these styles will instantly give your home a fresh look for winter!
Go green!
Following on from Pantone's lively colour of the year for 2017 - Greenery - the end of the year will see darker shades of green coming to the fore; such as emerald and forest green. Natural colours are still popular in homeware and these richer and deeper greens will also introduce a luxurious element to this theme - especially when paired with gold and berry-coloured accessories. Why not experiment with emerald by painting one wall in your bedroom and adding a gold framed mirror or photo frame?


Rethink pink
Pink isn't just for teenage girls' bedrooms you know…! Muted pinks such as blush will be a hot homeware trend going into 2018. Pair it with grey hues for a sophisticated look in a living room or guest bedroom. From your walls to your soft furnishings, adding a splash of blush pink will instantly give your home décor a lift - especially when highlighted with pink flowers. Why not use soft pink paint to upcycle an old piece of furniture - such as a chair or cabinet?

Embrace your inner unicorn
Iridescent designs are vibrant, fun and mood-enhancing - three top reasons to get on board with this trend! Shimmery home accessories go hand in hand with our current obsession with unicorns, rainbows and mermaids! We're not suggesting you turn your home into a unicorn shrine (although that would be cool…) but adding a few shimmery touches - such as iridescent jewellery holders or vibrant pastel-coloured shelving - will instantly breathe new life into a room.
Bold as brass
Word on the street is that the copper homeware bandwagon is finally grinding to a halt after two years of immense popularity. Big boots to fill, but we think brass is a more than worthy replacement! A brilliant way of adding some warmth and shine to your home, these metallic accessories also bring a touch of elegance to proceedings - something which will always be on trend. Accessorise with brass table clocks, vases or photo frames to instantly give a surface a fresh look!

Turn over a new leaf
The 2017 trend of inviting nature indoors is still going strong as 2018 approaches. And with nature-inspired homeware being great for creating a calm and mindful environment, we think adding more indoor plants and leaf prints to your home is a brilliant new year's resolution. From cushions to curtains, and from wallpaper to art prints, leaf print homeware will liven up any room. Plus who doesn't love houseplants?!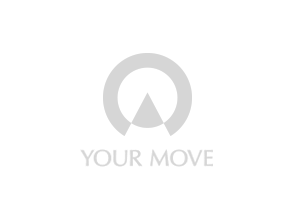 Get your exclusive 20% discount now!
The nice folk at Red Candy want to welcome you to their colourful world and are therefore offering an exclusive 20% discount code to Your Move newsletter subscribers! But be quick - this exclusive offer ends in 3 days!
Terms and Conditions
1. To claim your 20% discount, enter the code above into the discount box during checkout at www.redcandy.co.uk
2. The code cannot be used in conjunction with any other offer.
3. The code is single use only.
4. The code It is valid from 19 December 2017 until midnight on 22 December 2017.
5. The code is made available to Your Move Customers by Red Candy Ltd, Studio 109, Scott House, The Custard Factory, Gibb Street, Birmingham, B9 4AA.
6. Order by 12pm on 20th December for pre-Christmas delivery