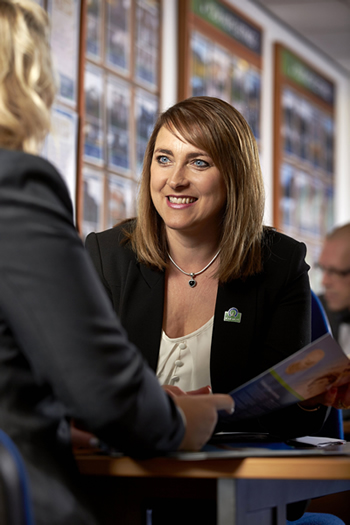 With new mortgage lending rules having come into effect on 26 April, Your Move is keen to allay the inevitable fears about what it might mean to those looking to find a mortgage and remortgage and highlight the benefits that it should bring.
What are the new rules?
The new rules apply to mortgage lenders and have come into effect following a Mortgage Market Review (MMR) led by the Financial Conduct Authority. The overall aim is to make sure that any mortgage loan given by a lender can be paid off - without difficulty - by the borrower and avoid any heartache in the longer term.
What does that mean to someone applying for a mortgage?
The rules mean that any potential borrower will simply have to provide more information to the lender about their personal finances and monthly expenditures. This will include details about their employment income - as well as any other source of income - plus what they may have to spend each month on things like food, heating, water bills, mobile phones, insurance, credit card payments etc – as would normally be requested when applying for a mortgage.
The new rules, however, will also require details about spending patterns for example on personal items like clothes, holidays and other leisure activities. There will be also be a big focus on any outstanding debts like personal loans and child maintenance. If the mortgage term extends in to a borrower's retirement, the lender will also want to know the anticipated pension income.
Overall it could mean your initial appointment with a mortgage adviser could take more time as you'll have more information to provide and discuss.
Is there any way you can prepare for your initial mortgage appointment?
Yes. Before attending your appointment simply gather together evidence of your personal income and expenditures like payslips, bank statements, and tax returns and audited accounts if you are self-employed.
Think too about what you spend your money on each month – whether it's a regular gym membership, a weekly visit to the cinema, a regular manicure or even a hobby - you'll need to give some indication of where your money 'goes' each month.
If you have plans for the future make sure that you can also provide any business or personal details which might give the lender a better idea about how this might affect your ability to pay for your mortgage in the longer term. You may, for example, be asked about the security of your existing job and if you have any intention of changing career or employment in the foreseeable future.
Are there any benefits to the borrower following the introduction of the new rules?
There should be - after all they are geared to ensure that a borrower is not committing themselves to a mortgage loan that they will be unable to pay back and which could ultimately lead to repossession of a property – something no-one wants.
The added advantage is that lenders will also be able to decide if the borrower will be able to pay the monthly repayments if interest rates increase over the term of the loan. If, from an initial appointment with a mortgage advisor, it is decided this might be the case, it could be suggested that another kind of mortgage or a longer mortgage term is considered.
How can Your Move help?
Your Move can research a comprehensive panel of mortgage lenders to look for a suitable mortgage deal for borrowers without them having to visit the individual lenders themselves'.
At Your Move we've made sure that all our advisors are trained to ensure they comply with the new rules and that when a potential borrower comes to them to find a mortgage they can make that first appointment really count. After all, it's not just about finding a suitable product but about getting the much needed advice too.
By investing a little more time and care at the outset, it should ensure that the right mortgage product is chosen and ultimately avoid the need for the lender to have to come back for information later on and slow down the whole process. The added advantage is that Your Move can research a comprehensive panel of mortgage lenders to look for a suitable mortgage deal for borrowers without them having to visit the individual lenders themselves.
Ultimately it's about 'putting the effort in' from the outset to bring greater security in the longer term – surely a benefit to all.
If you'd like to find out how Your Move can help you simply take a look at the mortgage section of our website at /mortgages/ or contact 0800 056 4508(*)
(*)Calls may be recorded and/or monitored for training and data protection purposes.
REF: 14644