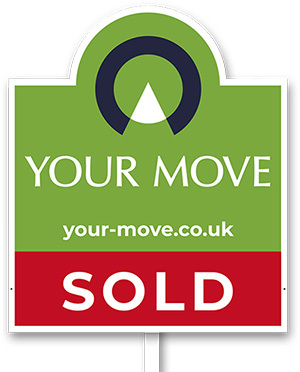 10 reasons why this is a good sign..
Your Estate Agent only takes their sales fee when your property is SOLD – which means they work hard to get you the best price for your property and guiding you through your sale, right until the keys are handed over.
Your Estate Agent is locally owned but has a national reach so we will find your buyer wherever they are.
When your estate agent has access to 1000s of potential buyers. Your Move has nationwide reach with a network of over 150 branches from Inverness to Plymouth which means we connect buyers and sellers across the UK
Great customer service is at the heart of your Estate Agents business – that is why Your Move is rated Excellent with over 27,000 reviews on Google and Trustpilot
When as well as your friendly, local team in your high street branch your estate agent also offers you online solutions – like MyMove, your online account to help you keep track of your sale 24/7
Your Estate lives locally which means they really understand the local market for you and your potential buyers
Your estate agent can offer you selling options like Auction as well as the traditional way of selling.
Everything to do with your move can be done all under one roof - selling, letting, buying, mortgage and insurance introductions, conveyancing – we can help you with it all. All of this helps keep the process of selling your property almost effortless.
When you have access to property marketing expertise – in the last 12 months Your Move has moved over 21,000 customers. Our scroll stopping photography and multiple ways of targeting buyers means we maximise standout and reach.
We are selling properties in this area…now that is a good sign. Call us for your free valuation today.