Media Centre
Welcome to the Your Move Media Centre which provides journalists, and the media in general, useful contact details should they have enquiries about Your Move or be seeking comment, opinion or support from one of the leading estate agency networks in the UK.
If you are a customer with an enquiry please complete our contact form.
Media enquiries
Contact Your Move with your press enquiry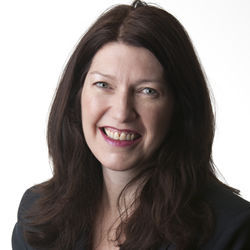 Melanie Cowell - PR & Internal Communications Manager
Telephone: 07968 604660
Email: melanie.cowell@your-move.co.uk
How we can help
Your Move has:
Great local knowledge: With branches across the UK - and local property experts in each - we have first-hand experience of what's happening 'on the ground' and can provide comment, opinion and information about local or regional markets
Widespread understanding of the industry: The range of products and services we offer means we can talk informatively about a wide range of topics relevant to our industry including residential sales, lettings, new homes and industry legislation.
Properties across the UK: With an array of properties for sale, and to let, we can provide example properties to support features and articles being written.
Trained spokespeople: We've got trained spokespeople who can confidently respond to media requests relating to the property market – including those for broadcast on television or radio.
Case studies: We build great relationships with our customer so, where we can, we'll be able to provide customer case studies, a great way to add to a story
Corporate social responsibility
As a business we pride ourselves on helping local communities and national charities to support others.
This includes supporting our colleagues in taking part in a wide range of fundraising activities as well as working with the English Football League (EFL) as one of its Official Supporters and its Official Communities Supporter. This has led to sponsorship of the Your Move EFL Community Club of the Year Award, which recognises EFL Club Community Organisations (CCOs) for their support of local communities, as well as the launch of a Your Club Your Kit competition which helps our branches, including those in Scotland, to build links with the local communities in which we operate.