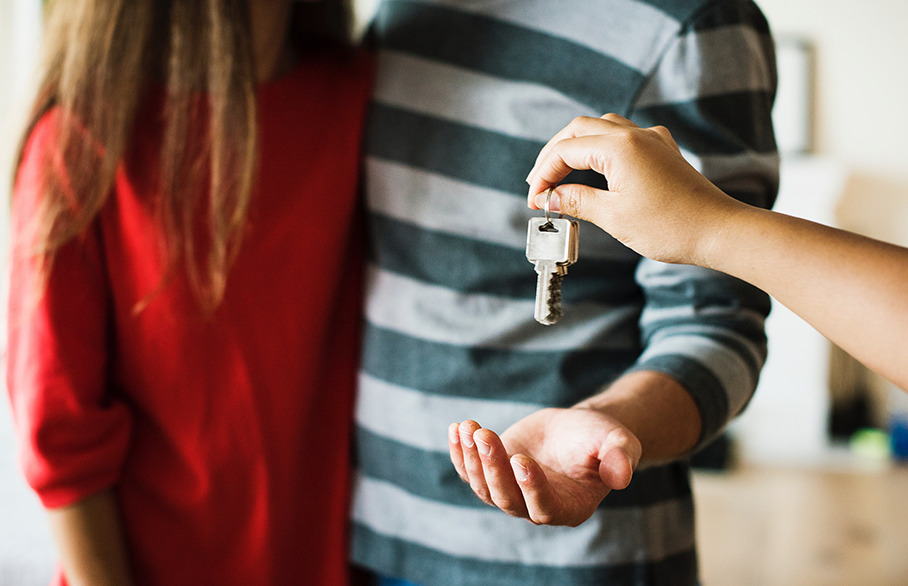 Before handing over the keys to a property, you need to be confident that the tenant:
Is who they say they are
Can and will pay the rent in full and on time each month
Will look after their rented home
…and that means carrying out due diligence. In order to help us assess whether a tenant is suitable for one of our landlords' properties, if we are letting your property we make the following checks:
Proof of identity. We ask the tenant for two forms of ID, including a driving licence or passport with their photo.
Proof of address. This can be either a utility bill or a bank statement, dated within the last two months.
Credit check. This reveals whether they have any outstanding or unsettled County Court Judgements (CCJs) and checks for bankruptcy orders, and also confirms residency. Importantly, the tenant must give their written permission for a credit check.
Employer's reference. A written reference, confirming the tenant's employment and salary (they should ideally be earning at least 2.5 times the rent).
Last 3 months' bank statements. This lets us see the tenant's regular income and expenditure, allowing us to assess affordability of the rent.
Previous landlord's reference. If they have rented before, we ask the landlord to confirm whether rent was always paid on time and in full, and whether they would be happy to rent to them again in the future.
Although they're not a legal requirement, these checks are considered best practice to reduce the risk of something going wrong with the tenancy. You should also be aware that if you have a buy-to-let mortgage on the property, referencing and credit checks might be a condition of the loan, and if you end up claiming on your landlord insurance for damage caused by tenants, you might need to provide evidence that you carried out a full reference check in order for the claim to be valid.
Despite all this, we know that some self-managing landlords only do the bare minimum, such as getting photo ID, while a few don't make any checks at all.
Failing to carry out robust pre-tenancy checks means:
Landlords have very little information about who their tenant is
They have no proof that the tenant can afford the rent – or that they haven't defaulted in the past
Because it's clear that the landlord may not be operating professionally, this can attract criminal tenants who could take advantage of a landlord.
Right to rent checks (England)
Unlike referencing, right to rent checks are legally required. Landlords and agents letting property in England must carry out this check to make sure applicants have the legal right to rent property in the UK. This applies to all tenants, both UK and non-UK nationals, and extends to anyone aged over-18 living in the property, regardless of whether they're actually named on the tenancy agreement.
If anyone in your rented property is found to be illegally living in the UK, you can be fined £1,000 per tenant for a first offence and £3,000 for further breaches. These penalties are set to be raised to £10,000 and £20,000 at the start of 2024, so you must make sure you comply with the rules.
As well as checking applicants before granting a tenancy, it's also important during periodic inspections to look out for signs that someone may have moved into the property that you're not aware of – e.g. a partner or carer. As soon as you do become aware of new occupants, you must carry out a right to rent check.
You can find more information on how to make checks and the upcoming changes in our separate blog.
If you have any queries about pre-tenancy checks or would like to discuss our landlord services, just contact the team in your local Your Move branch.