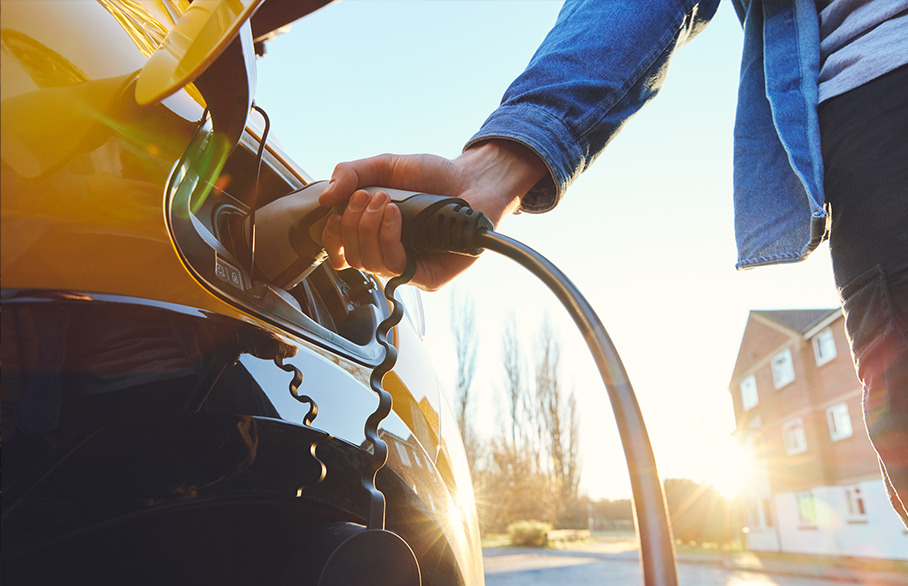 With the 16.6% of all vehicles sold in the UK during 2022 being electric vehicles, it seems the EVs are only going to keep increasing in demand. The UK government had aimed to end the sale of new petrol and diesel vehicles by 2030 with their electric vehicle infrastructure strategy, but this target was recently pushed back to 2035. This gives you more time to prepare your home for a possible electric car revolution.
Why go electric?
An electric vehicle emissions are significantly less significant than the emissions that petrol and diesel vehicles produce, and as such an electric vehicle will reduce your carbon footprint.
Not only would you be saving the planet from even more carbon emissions, but you'd also be able to save some of your hard-earned cash. While the cost of buying an EV is more than a petrol or diesel car currently, the fuel upkeep is much cheaper, so in the long run charging an EV could save you a lot.
With the number of charge points across the UK increasing by 42% from 2022 to 2023, charging an EV has never been so convenient. However, it is much more efficient for your EV and your wallet long-term to invest in a home EV charge point.
Can I install an EV charge point at my home?
If you own your property and have off-street parking then it's almost certain you can install an EV charge point. It's important that your charge point can be installed in a place where your electric vehicle can remain until it's fully charged, which is why off-street parking such as inside a garage or on a driveway is ideal.
In the case you only have on-street parking, you local council should be able to receive a grant towards installing a residential EV charge point thanks to the on-street residential charge point scheme. Only local councils can receive this grant, so you should inquire with your local authorities today.
There are EV charge point grants available to landlords and another grant for owners/renters of flats, so if you are currently renting you should talk to your landlord about installing an EV charge point. With 76% of UK homes that had electric vehicle charge points installed increasing in value, your landlord may have good reason to invest in a charge point at your rental property.
What type of charge point does my electric vehicle need?
EV charge points come in a variety of powers. The rule of thumb is the higher the power output, the quicker the charge point can charge your electric vehicle. However, it also means a higher electrical bill. It's worth considering what you will need from your EV charge point to decide what charge point is best for your needs.
The most eco-friendly charge point would be a low-speed or standard electric vehicle charge point. These charge points rarely exceed 8 kW of power output and are designed to charge your EV over a longer period of time, such as overnight. While slow, these charge points won't run up your bill as others.
If you are capable of planning when you charge, such as overnight or knowing a time when the vehicle won't be needed, then this type of charge point will use less power and save you more money.
If speed is of the essence you could invest in a higher power rapid or ultra-rapid EV charge point. As the name suggests, these can charge your electric vehicle much faster. You will have likely seen rapid EV charge points out and about as their ability to charge vehicles in a matter of hours make them perfect for public use.
While the speed of charge can be convenient, with some that can even recharge an electric vehicle to 80% in around 30 minutes, they will require more power and a potentially higher electricity bill. That said, it will most likely still be cheaper than refuelling with petrol or diesel.
If you want further control over your charge point then a smart EV charge point is what you need. A smart charge point will let you control your energy usable ever more, enabling such control as setting a desired charge level, a time the vehicle should be charged by, a minimum charge level and potentially even more.
What do I need to do before I install my EV charge point?
An EV charge point needs to be registered with your Distribution Network Operator (DNO). Your DNO is simply the company that supplies energy to your property. While some installers may register the electric vehicle charge point for you, you can find out how to register your new EV charge point here.
---
If installing an EV charge point could increase your property's value, are you curious how much your property is worth now? Our local experts are here to help.