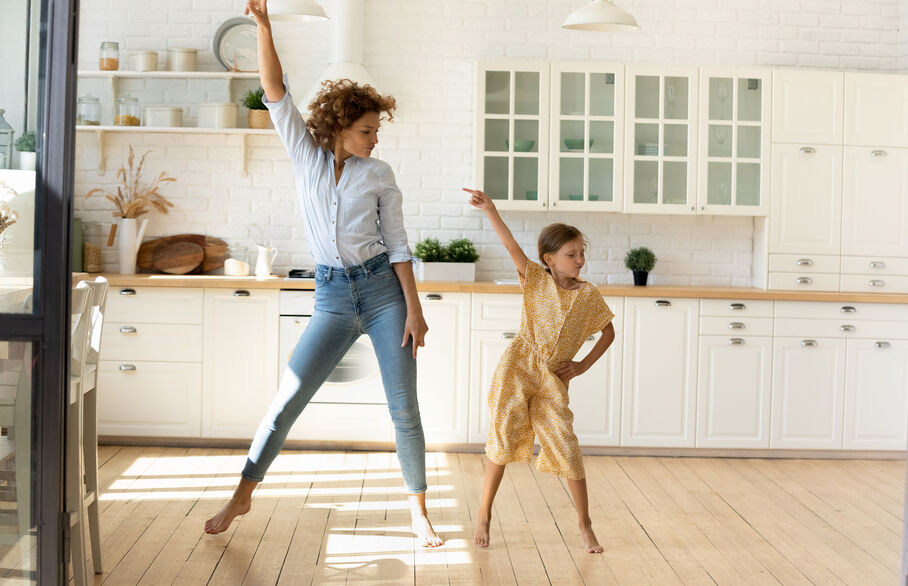 Moving to a new house can be an exciting adventure, but it's no secret that it can also be a stressful and challenging experience. If you're about to embark on the journey of buying new, we've gathered together some handy advice on how to make the process as easy as possible. From choosing the right place to call home through to the big moving day, as well as some tips on how to deal with selling an existing home, there's something for anyone seeking a fresh start.
Finding a home for now
For those at the beginning of your house-moving process, you might be daunted by the path ahead. If that's the case, you need to consider a home that's move-in ready, and new builds offer the ideal solution. New Build Homes, as we explored in our recent blogs, presents a blank canvas for your personal touch without the need for costly renovations. This not only saves you money but can also reduces delay. With no reliance on a seller's next move, you can potentially expect to reach completion nearly a month sooner compared to buying second-hand.
Getting Your House Prepared
For those needing to sell their existing home before purchasing a new one, preparation is key. Data suggests that staged homes can sell up to 3 times faster, suggesting that homes that look their best perform the best when they're put on the market. Homes are more attractive to buyers when they look smart and inviting, so have a declutter, freshen up any tired paintwork and bring the best out of your property. Getting a head start on the organising process will be a big advantage when it comes to packing later on!
Easing the Sales process
When buying new, a growing number of new homes developers offer Part Exchange and Assisted Move options that can alleviate some of the challenges of selling your current home.
Part Exchange is a process that means you forego the sales process altogether, you sell your existing home straight to the developer, who takes on the task of finding a new buyer. In exchange, they reduce the price of your new home by the value of your old one, the same as part-exchanging a car. This eliminates the delays and uncertainty of finding a buyer for your old home.
The number of house builders offering Part Exchange is also on the rise, increasing by 10% from 2021 to 2022*, meaning you're increasingly likely to find this offered at your chosen new homes development.
Assisted Move allows you to retain some more control in the process of selling your home, by signing up for the service when you make an offer on a new home you then get access to the expert team that the developer uses to sell second-hand homes.
Confidence in an agent's ability to market a property is one of the key reasons sellers choose estate agents like Your Move, and a developer-approved agent should convince you of their skills. You still need to wait to find a buyer for your home, but using the best agents ensures your home sells quickly, for the right price, getting you closer to your dream home. If you are interested to find out how much your home is worth now, book a free valuation with your local sales expert and find out.
Moving Day
So, you've found your perfect new home, secured the sale, and now you're ready for the next step. However, moving house requires careful planning. Before you get to moving day, start packing as soon as you can, whether it's summer clothes you won't need for months, or your fancy plates you only use at Christmas, get as much stuff as possible boxed up and packed away well in advance to try and take the pressure off. When packing, it's also worth thinking about the things that will be the most useful to you at the other end. Maybe it's the kettle and some tea bags, a teddy for your child's bedtime, or a phone charger, you'll appreciate thinking about all of this before moving day.
In the end, your successful journey from one home to another is not just about changing your address; it's about making your life better, and it's best to be careful and organised in how you do so. As you finally settle in you can really celebrate, with a relaxing cup of tea on the sofa or raising a toast in your new kitchen. If you plan your moving home process carefully, you can make decisions that prioritise speed and ease, making moving house an adventure to enjoy.
Looking for a new place to call home? Take a look at listings nationwide, including developments offering Part Exchange, Assisted Move and more.
---
Thinking of selling your current property?
*Source: Data collected by The PX Hub, October 2022 - October 2023. LSL Land & New Homes