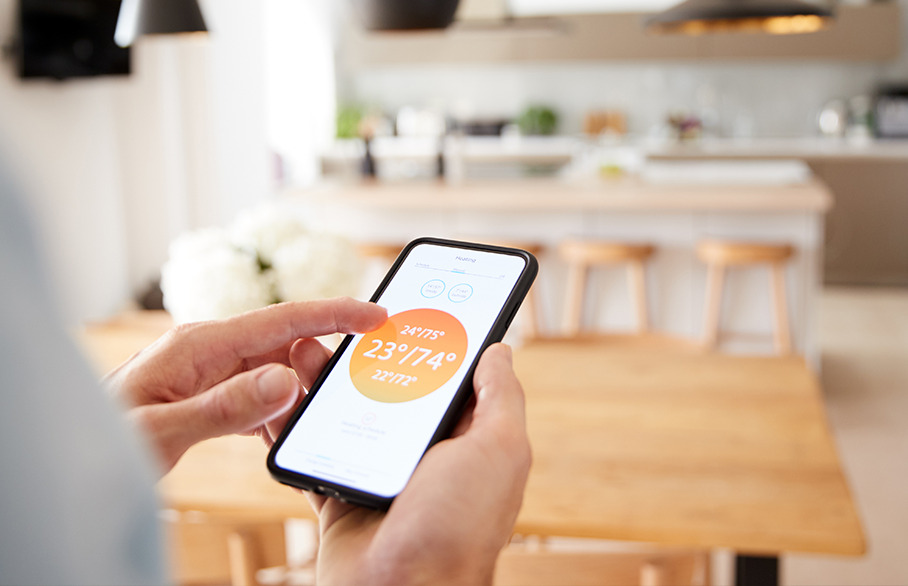 As winter approaches, we know energy bills are on the minds of tenants, homeowners and landlords alike. Therefore it'll come as reassurance that the energy price cap (default tariff) will be lower for the three final months of the year, from the 1st of October 2023 to the 31st of December 2023.
Consumer rights expert Martin Lewis explains that
"With monthly direct debit, firms estimate your usage, and assign it to a certain period, so submitting a reading within a few days of the change (many let you backdate a few days too) reduces the risk of their 'estimating' going against you (though there's always a chance a discrepancy could end up in your favour)."
Will energy prices go down in October 2023?
In short, the new energy price cap will be lower at £1,923, a decrease of 7% from the previous period.
The UK energy price cap is influenced by numerous factors. This reduction in the price cap is likely being influenced the most by the gradual decline in wholesale gas and electricity prices.
In 2022 energy prices were high due to a reduction in Russian gas supplied to Europe. This year, steady liquified natural gas (LNG) has been imported regularly to help damper the high prices, and this seems to have worked for the time being. The majority of LNG imported throughout 2023 has been supplied from the US.
How will prepayment meters (PPMs) energy prices be affected?
Ofgem CEO Jonathan Brearley had the following to say.
"It is welcome news that the price cap continues to fall, however, we know people are struggling with the wider cost of living challenges and I can't offer any certainty that things will ease this winter.

That's why we've introduced new measures to support consumers including reducing costs for those on pre-payment meters, and introducing a PPM code of conduct that all suppliers need to meet before they restart installation of any mandatory PPMs."
The government aims to bring the prices for PPM households down to be in-line with direct debit customers. For this new period, the PPM cap level is also set to decrease to £1,949, which is a 6% decrease from the previous PPM cap level. This is higher than the energy price cap for standard variable charge (default tariff) customers, but the gap in cost between these two payment methods has gradually closed.
What is the new energy price cap per kWh?
For customers on a standard variable tariff (default tariff), the daily standing charge for electricity is set to remain at 53p per day. The cost per kWh however is reducing to 27p per kWh, a 10% decrease from the previous period.
Gas on the other hand is seeing a 1p increase to its daily standing charge, now standing at 30p. However, the price per kWh is reducing from 8p to 7p per kWh.
---
It's important that you know how to keep your property warm this winter in order to conserve energy and save money. If you're curious how much your property could be worth as we head into winter, book your free face to face appointment with our local advisers today.