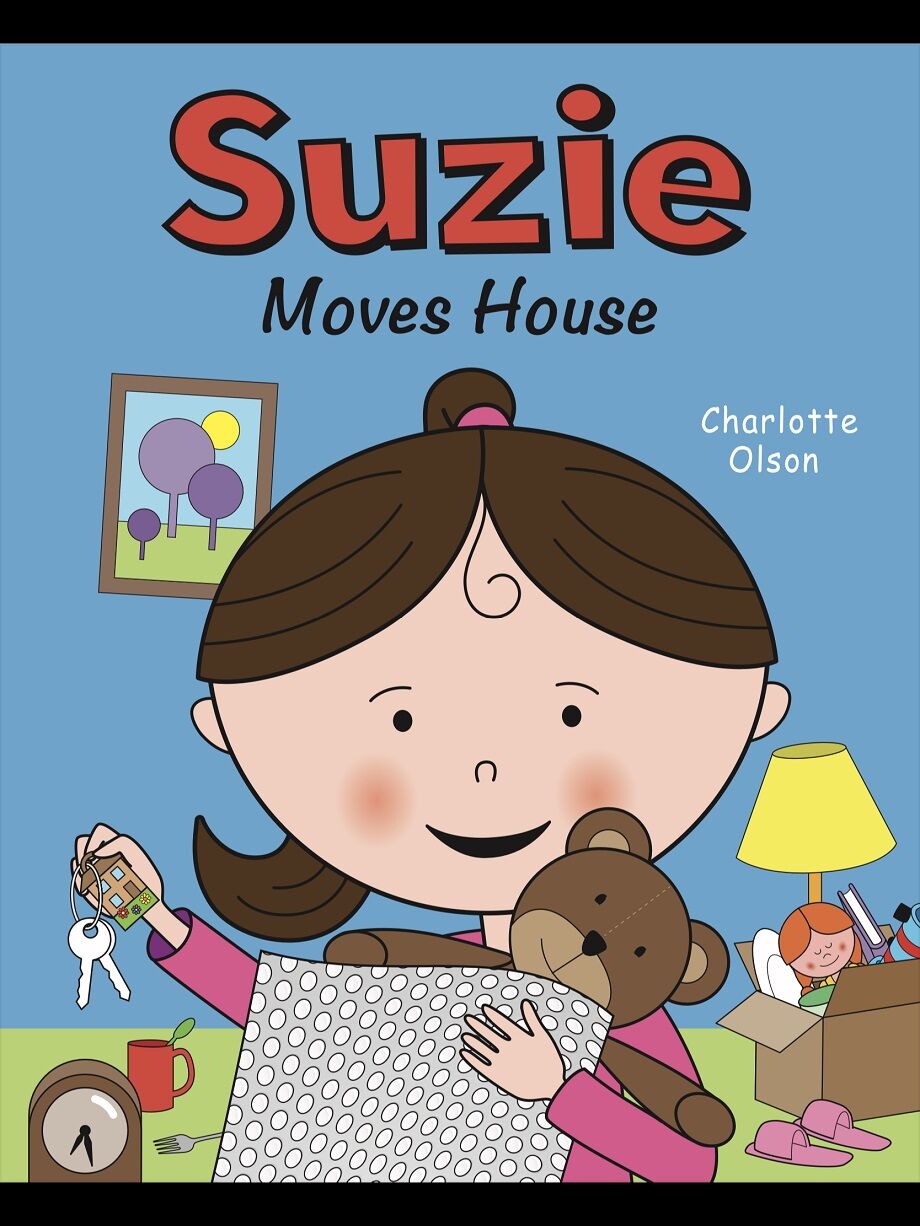 For any child moving home can be exciting but equally quite scary, especially on moving day itself, and whilst most will generally cope with the situation, it can be more challenging for others - especially those who may already have special needs. It's for that reason that Your Move is delighted to promote a new book that's been written to help children cope with this life event; one that some may never have experienced before.
Called 'Suzie Moves House' the book is ideal for those preparing for the 'big day' and explains in a very simple, but fun, way what can happen before, during and just after a house move. There's mention of how busy it might become, the people who may arrive at the house to help with the move and even reference to how toys will be packed away. It's all part of the adventure to come and a really valuable way to help children prepare themselves, and cope, better on the day.
The book has been written by Charlotte Olson who explained to Your Move why she wrote it and the many others in the Suzie Books series.
"I originally trained as a nursery nurse before becoming a teaching assistant and then mum to two lovely children and it's then that I started to fully appreciate just how difficult some children may find new situations they face. This came to light even more when my son, at the age of ten, was diagnosed on the Autism Spectrum and I soon learnt that preparation and explaining what might happen in the future – in a simple and transparent way - can really help.
It's this that led me to create Suzie Books – a collection of stories which can act as a learning and discussion aid to help children cope with new situations that most families face. They include situations such as going to the hairdressers, on an aeroplane, a funeral but also address challenges that some children face when, for example, trying different foods. There's even a book called 'Learning about Autism' which might be useful for children who are associated with, or have friends or family, with Autism and which, as can be seen on my website, has had the full support of the Duchess of York, Sarah Ferguson.
Suzie Moves House is my latest book and I'm so delighted that Your Move is supporting its promotion, especially as I know there will be many children, as well as parents or guardians, who would value the explanation it gives about moving home. It's something that happens most days and yet for some it will take much more time for their family to prepare - I just hope this book might help them to do this."
If you'd like to order the Suzie Moves House book, or find out what other titles are available, simply access the website or contact info@suziebooks.co.uk. The cost of the book is £5.99.