Protecting your home from frost damage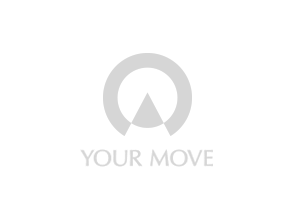 As the colder weather approaches, here are a few simple steps you can take to avoid damage to your property whether you are a homeowner or tenant.
If you plan to go away on holiday, even if it's only for a few days over the festive period, leave the heating on a low setting (the frost setting is marked with a little snowflake ❄) or timer. This will keep the house above freezing and prevent water expanding as it freezes and potentially bursting a pipe

Where possible try and insulate external pipes and the loft area, especially if you have a header tank so that they aren't susceptible to frost damage
Association of British Insurers (ABI) members, pay out £2.5 million every day to customers1
Burst pipes and escape of water are two of the most common dangers to your home during the winter period, and the two that most people forget to think about or prepare for. Arranging a tradesman over Christmas can be a nightmare situation; water can cause significant damage to all of your belongings, including Christmas presents and could mean you have to move out of your home whilst repairs are made.
At the height of the cold spell in 2010 insurers dealt with 3,500 claims for burst pipe damage every day. The typical cost of household damage caused by burst pipes averaged up to £7,000 during the cold spell and in some cases significantly more1.
Don't be left in the cold, have you considered adding a Home Emergency product to your current home insurance policy to provide you with a tradesman, should the worse happen? Find out more >
If the top of your radiator is cold but the bottom is warm there is too much air trapped in the system and you will need to bleed your radiator. Bleeding the radiator releases the air and allows hot water to fill the whole system. Find out more >

Make sure the service on your boiler is up to date, if you are not sure, then arrange for a service to be carried out before anything goes wrong

Tidy the garden, cutting back trees, and if you have any plants climbing the outside of your home, remove these as they act like a sponge and become heavy in wet weather, which could ultimately damage paintwork, bricks, pointing and render. Cardboard and/or straw can be used to protect plants and shrubs

Check roof tiles and guttering to prevent water damage

Ventilate your property, whilst you are feeling the cold and turning the heating on full, just remember that you should also be ventilating the property, use air vents, extractor fans and open a window when possible, especially in bathrooms and kitchens to avoid condensation and ultimately mould

Source: 1 https://www.abi.org.uk/Insurance-and-savings/Products/Home-insurance/Frozen-pipes
---

Further articles that may also be of interest
- Make sure your covered this Christmas. Read more >

- England and Wales house prices recover to pre-referendum levels. Read more >

- Landlords, you've got to spend money to make money. Read more >